"The greatest recognition for success comes through results, but in addition, every entrepreneur is glad to see that the company has been named the best employer for several consecutive years."
Croatia on the map of the future's automotive industry
Ten years ago, as a young innovator, he invented a magic glove that served as a replacement for a mouse and keyboard, and as early as then he announced that he would make the fastest electric car in the world. Today, ten years later, the whole world knows about his company Rimac Automobili, and his electric cars and bicycles of exceptional performance are the subject of desire of many lovers of speed and technology.
It all started with an old BMW that Mate Rimac, the founder and CEO of Rimac Automobili, used back then for racing. Its petrol engine broke down after a couple of races, so Rimac decided to replace it. After a series of refinements and attempts, he installed an electric engine in his old BMW, thanks to which he easily beat the gasoline cars in every race. Today, he has a company that works with automotive giants such as Renault, Aston Martin, Jaguar, Porsche and Pininfarina. The latest collaboration with Hyundai Motor Group will bring his company an additional HRK 600 million in investment, and the first joint projects are collaboration on the development of two high-performance electric vehicles by 2020.
Rimac Automobili is without a doubt a Croatian technological marvel that produces its own high-performance electric cars and develops and manufactures drive and battery systems for other manufacturers. The design, development and production of cars and technology is in the hands of more than 500 employees from all over the world gathered at the company's headquarters in Sveta Nedelja and in development offices in Split, Osijek and China.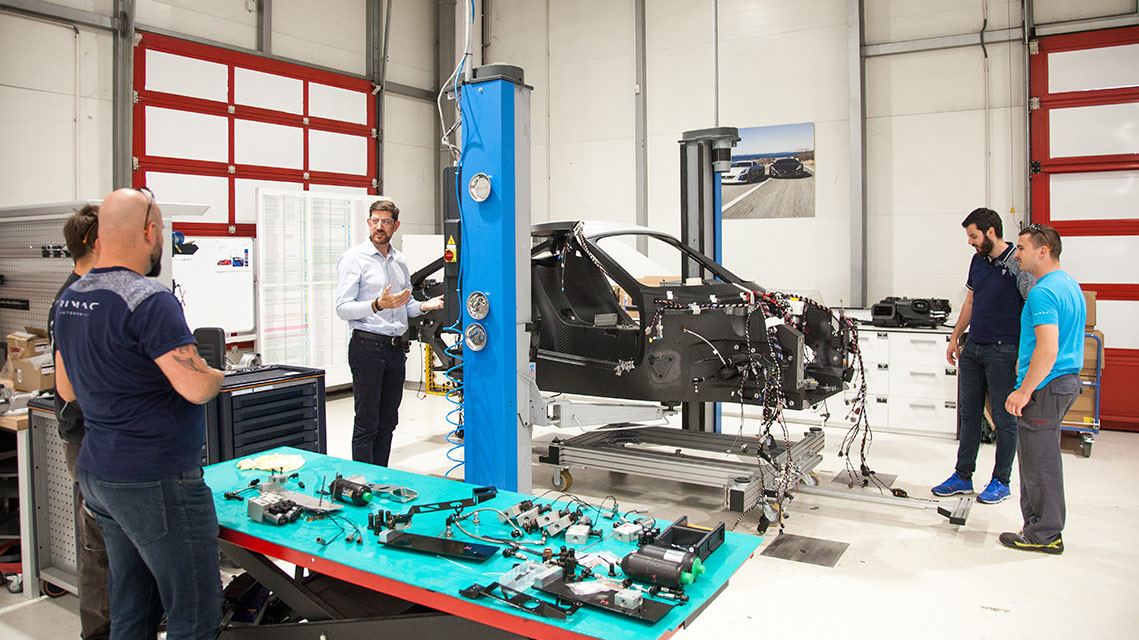 And while the first Concept_One model from 2011 was produced in just eight units, the new C_Two model, which was unveiled to the public in Geneva last year, will be produced in 150 units as the most powerful production car in the world. At this year's Geneva Motor Show, an even better version was presented, which established Rimac's position in the automotive world. His electric hyper-car has a four-engine drive system and a total of 1914 horsepower. It only takes 1.85 seconds to accelerate from 0 to 100 km/h, and reaches a speed of 300 km/h in 11.8 seconds. These numbers have stunned the world, but Mate Rimac continues to diligently develop his racer. The prototypes are in the production phase and it is to be expected that the C_Two model will show its power and luxury on the streets around the world in 2020.
"The plan is to develop a car with all the accompanying systems, including a carbon chassis, a battery system, a drive system and an autonomous driving system. The C_Two is a high-performance electric car on whose platform new models of electric sports cars will be further developed. Although the car is intended for a narrow market segment, with this project we are changing consumer awareness of electric cars performance and highlighting electric cars as superior to classic gasoline cars in certain segments", says Rimac.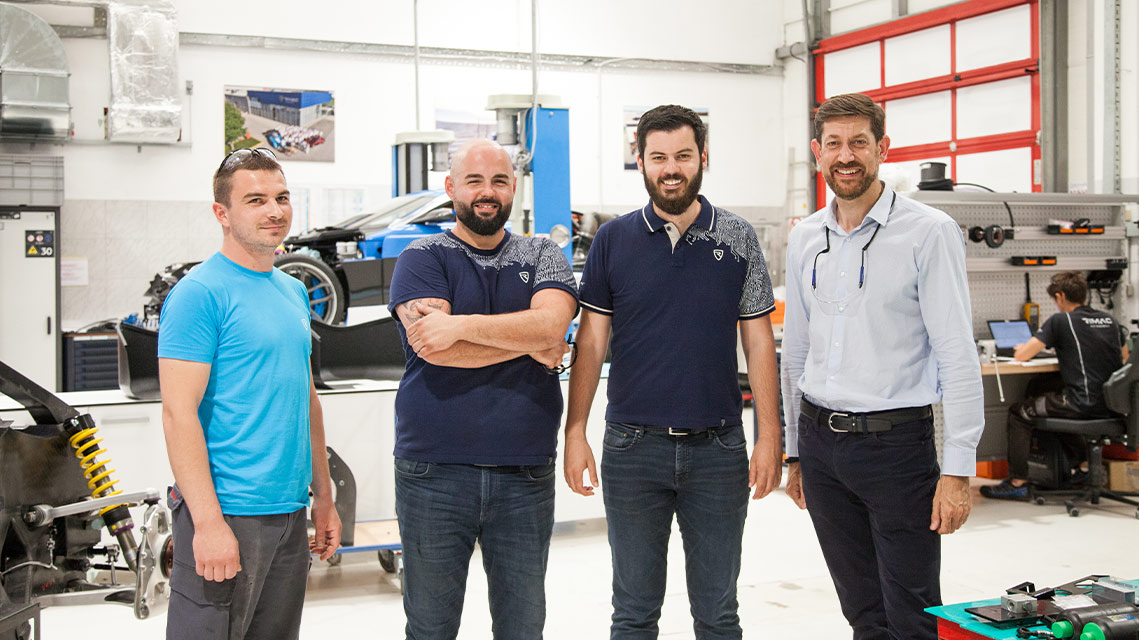 Rimac Automobili battery systems are already globally recognized for their high performance, and for the development and homologation of the C_Two high-performance electric car model, Rimac Automobili has been granted support through various HAMAG-BICRO programs in the total amount of HRK 62 million to be drawn by 2020, mostly from EU funds. As part of the latest project in which Rimac Automobili and HAMAG-BICRO are collaborating, by September 2020 it is planned to develop an extremely efficient battery system that is modular and applicable for both smaller and larger vehicles and for various industries whose use will help reduce fossil fuel consumption. At the same time, the development and introduction of technologies for reducing harmful emissions of industrial CO2 in cars, bicycles and other vehicles will continue.
We believe that we have achieved a lot in a relatively short time, but we are still at the beginning of our journey, and we still have a long way to go to what we would consider a success
Mate Rimac
founder and CEO of Rimac Automobili
Known as a workaholic, Rimac considers a stimulating work environment crucial to his success with a clear vision of creating conditions for happy employees who make great products. "All this results in satisfied customers and clients and, ultimately, satisfied investors. One of the objectives during the growth of the company was to create top jobs in Croatia, and intensive growth continues. The greatest recognition for success comes through results, but in addition, every entrepreneur is glad to see that the company was named the best employer based on the votes of employees for several consecutive years. We believe that we have achieved a lot in a relatively short time, but we are still just at the beginning of our journey, that is, we still have a long way to go to what we would consider a success", modestly concludes Mate Rimac